That's a Spanish-language poster for Carole Lombard's Universal film "Love Before Breakfast," which as you can tell is a nearly literal rendering of the one-sheet Universal used in the U.S.:




The Spanish version is among quite a few original movie posters to be auctioned off via Bonham's this Monday, part of an event titled "TCM Presents...Picture Perfect, The Art of Movie Posters." I stumbled across this last night, while heading to a screenwriters' meeting on Sunset Boulevard. (I've recently completed a romantic comedy screenplay -- though it still needs some polishing -- and am about 25 percent done with a second script, also in that genre.) It was being held on the same block as Bonham's auction house, which just so happened was having a public viewing and get-together (among those on hand was TCM's Ben Mankiewicz), and saw the Lombard poster on display. It measures 27" x 41" and has an estimated value of $700-900. Find out more about it at http://www.bonhams.com/auctions/22374/lot/183/.

Several dozen other movie posters comprising the auction also were on display, from silent days...





...to the golden age, featuring Clark Gable and Claudette Colbert...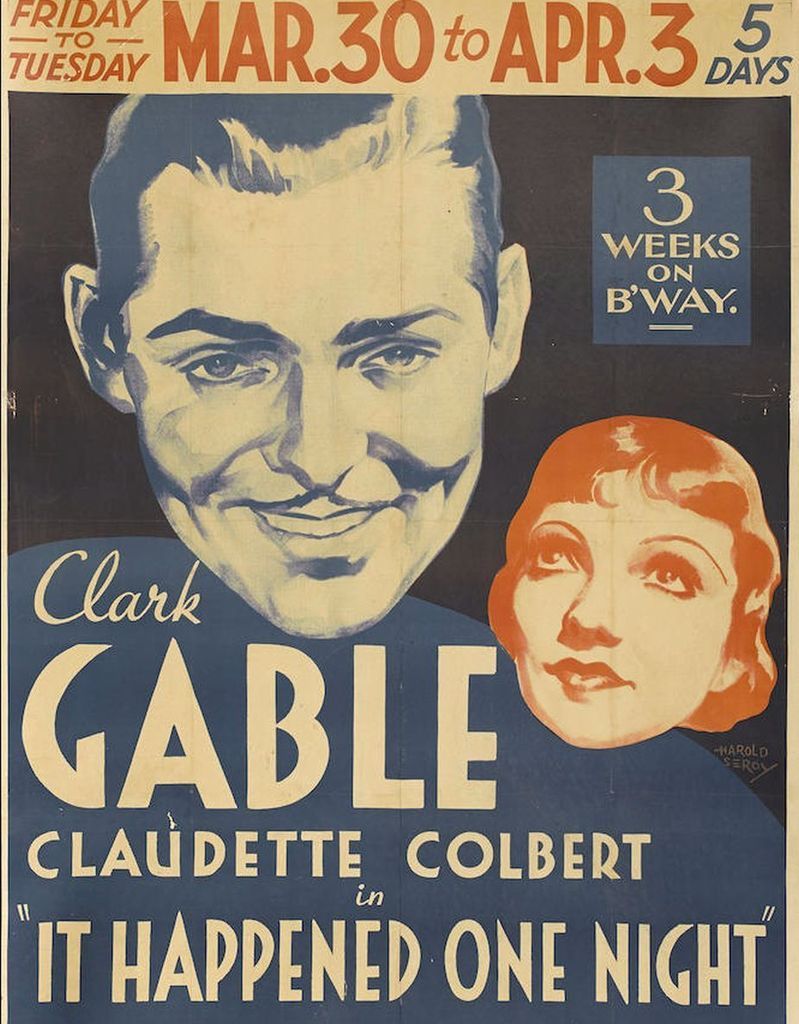 ...to this preliminary painting for "Star Wars"? (It's often forgotten a cast member on that first George Lucas film, Peter Cushing, actually acted with Lombard in 1940's "Vigil in the Night.")




For more about the auction, which begins at 1 p.m. (Eastern) on Monday, go to http://www.bonhams.com/auctions/22374/ or call 323-850-7500.